The Schoonover Modular Spider provides a positive and direct coupling between the spider casting and the bridge. No more ill-fitting bridge inserts that may or may not be properly seated in the bottom of a roughly machined slot in the spider casting.

With proper string slotting, clarity and balance of each string is assured with every setup. One piece bridges of Ebony, Maple or Ebony-capped Maple are available for dialing in the tone that suits you and your instrument. With a Phillips screwdriver you can mount and dismount various bridges with little fuss. Bridges made of other materials may be available upon request.

Spider/bridge assemblies are furnished tall to accommodate most guitars. The height can be reduced by sanding the top and/or bottom of the bridge. Bridges can be furnished to a specified total bridge height and slotted. Contact Kent for details. Great success has been achieved with the new Fishman Spider Bridge Reso Pickup in the Schoonover Modular Spider. This pickup is available installed into a maple Schoonover Modular Bridge base that mounts to the spider casting in place of the regular bridge. A positive coupling between the bridge and spider is important to the output of an undersaddle pickup. This is best achieved with a Schoonover Modular Spider.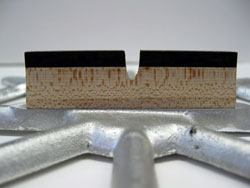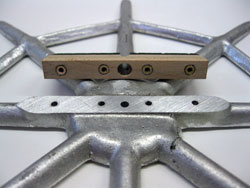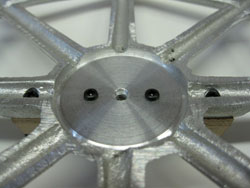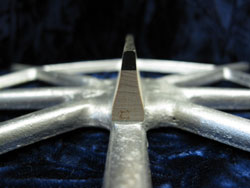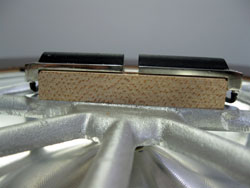 Schoonover Modular Spider
Schoonover Modular Bridges (Unslotted)
Aged Hard Maple
Ebony-capped maple
Phenolic Capped Maple
Any bridge machined to
specified height and slotted add
Fishman pickup installed
in Schoonover Modular Base
(Includes Fishman endpin jack)
Fishman Jerry Douglas
Signature Aura Pedal
Free Fishman pickup installation
in your guitar with purchase of
Schoonover Modular Spider



RESOPHONIC GUITARS
"Quality Handmade Instruments"
Kent Schoonover
(580) 653-2852